Home
ABOUT THE COMPANY
State-of-the-art technologies
in CNC metal-cutting, marking and 3D measuring.
PREFREZ s.r.o. was established in 2005, in order to provide services in CNC production. Our aim is to produce high-precision products for various industries. We specialise in large scale but also one-piece production, depending on customer requests. Our company possesses state-of-the art technologies in CNC metalworking, marking and 3D measuring.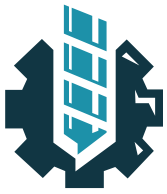 Our company works with CNC machine tools such as lathes, milling cutters, machines to separate material and also machines which mark workpieces such as a laser and microdot marking.
References
The satisfaction of our customers is of the utmost importance to us, which is also evident from our long-term cooperation.